Karenni State On August 18, the Karenni Revolutionary Army KRU reported that six members of the military council were killed and many were injured in a clash between the military council and the Karenni coalition stationed in Gontha village of Di Mosso.
It is said that the Karenni Revolutionary Army KRU and its ally De Mosso PDF attacked the military council force stationed in Gontha village with about 20 forces yesterday from 4:30 pm to 6:30 pm yesterday, August 17th, and the battle lasted for two hours.
"We went to attack the garrison, we actually tried to capture it. Six people were killed in front of us, maybe more, and we had to retreat before reinforcements arrived," the KRU's news and information officer told . During the battle, the army of the military council was injured, and at 5:30 in the evening, heavy weapons, tandem rockets, He said that he fired indiscriminately with a machine gun.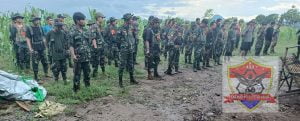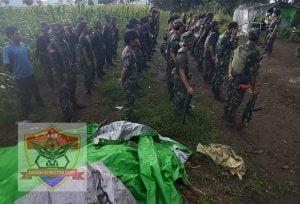 During the shooting, a soldier from the Karenni Revolutionary Army KRU side received a non-critical wound, and the KRU side fired back with 81MM weapons and successfully retreated.
GonTha village is one of the villages in Di Mosso township, and there are frequent clashes near this village, and currently, military council troops are still stationed in the village.
The Karenni Revolutionary Army KRU has been relentlessly resisting the military council army during the current battles, and the people want to donate weapons and ammunition, they can contact and donate through their Facebook page.